Holiday Supermarket Flights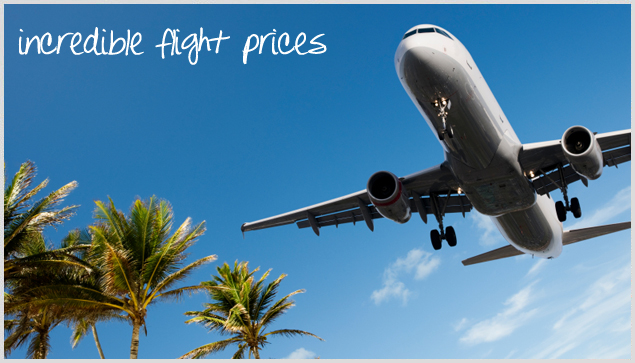 Holiday Supermarket offers a range of competitive flight prices to virtually all destinations around the world.

Flights are an important ingredient of any holiday abroad and Holiday Supermarket strives to makes it simple to find the cheapest flights wherever possible.

You can book your flight online, 24 hours a day, with our secure booking engine. Using Holiday Supermarket search engine to find the best flight couldn't be easier and simpler! If you wish to speak to one of our travel experts they will only be too happy to assist you with your booking on 0203 027 5069.

We at Holiday Supermarket have also given the customer more options and freedom when booking their holiday by selecting your own departure and arrival times together with choices of direct flights or stops. You can also compare prices from 100s of airlines available online by using the search engine.

Holiday Supermarket has negotiated the cheapest air fares possible on your behalf. When booking your international or domestic flight you can rest assure that your booking is one of the cheapest flights available at the time, so look no further we strive to find you the best and hassle free flight possible. Please note, that availability is often greatly limited due to the high demand of cheap flights - once they are gone, they are gone!

When travelling business or first class the experienced fliers will know that there are numerous ways of travelling without having to pay the full airline ticket price but with vast savings to be made. However this does require some degree of flexibility. We have therefore also negotiated with major airlines unique first class and business air fares well below the standard air fare.

Only bookings that include a flight and hotel together give you protection by ATOL by the Civil Aviation Authority.